27 Feb

Melissa + Brett
Melissa and Brett
Married on 27 February 2021
A postponed proposal
The proposal was a long time in the making.  Being together for 10 years, Brett attempted to pop the question while holidaying in Japan, but a snowboarding accident two days before the big romantic gesture left me with two broken wrists!  And so it wasn't to be. Then, 6 months later we were holidaying in Bali and after a swim and cocktails (of course), Brett finally dropped a knee and asked me to marry him!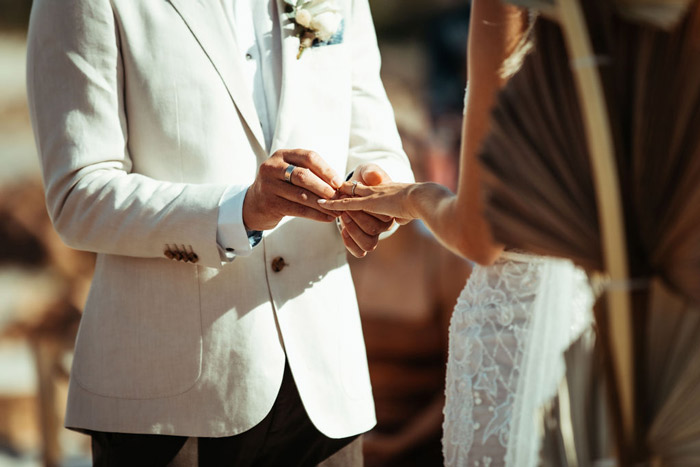 Booking The Venue
We then started our wedding planning and Meelup Farmhouse was the easiest decision, we just knew instantly!  We live in Dunsborough and so it made sense to spend our most special day in the beautiful place we get to call home. On the second day of Meelup Farmhouse's opening we booked a table to check it out and instantly fell in love with the aesthetics and friendly staff. We didn't waste any time and secured our date, on that day. For us it was the perfect down south meets Bali vibe, it just had everything we were looking for.
Highlights from the day
On reflection, for me it was seeing Brett so composed, reading his vows, which were so romantic. He's not normally a confident speaker but completely blew me away with his beautifully vows. For Brett he said seeing me walk down the aisle at one of our favourite beaches; that was the highlight.  While there are a few funny dance floor moments with the funniest being the 'bouquet toss'….I didn't know the girls could be so competitive!
Playlist
James Abberley [acoustic musician] played live acoustic and I walked down the isle to his song "Into The Sun".  First dance was "I'm With You" by Vance joy. James Abberley also played at Meelup Farmhouse (original & covers) then DJ Flo-tation took care of the rest – I think we ended the night with Sandstorm
Making a weekend of it
Pre wedding we gathered with our wedding party and family at Bunkers Beach House cafe and post wedding we hired the outdoor space at the Bungalow Neighbourhood Social for a casual Sunday Session.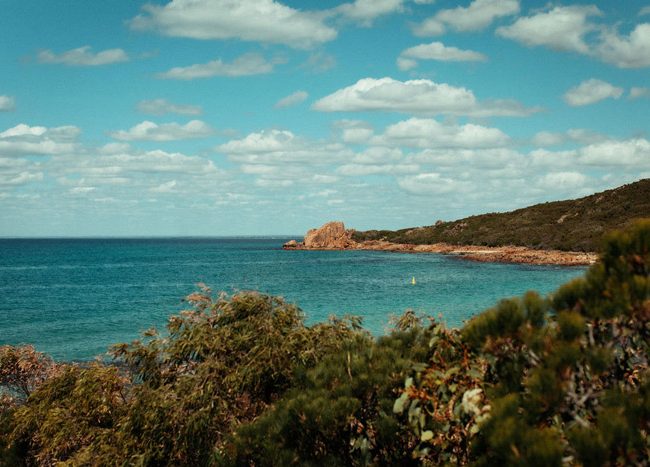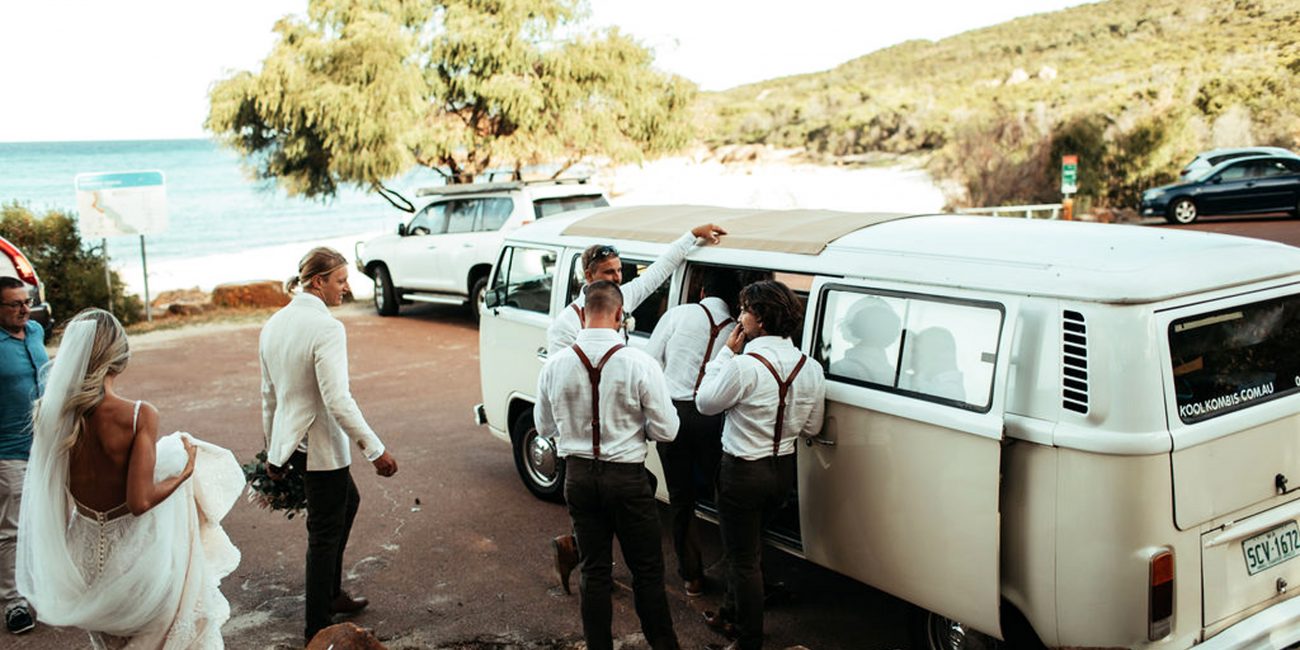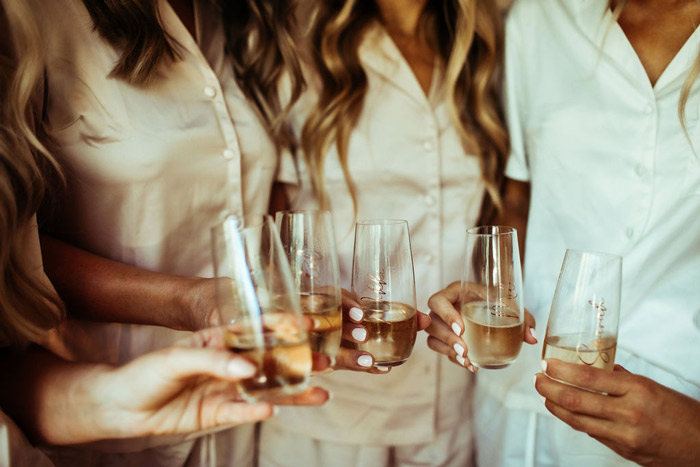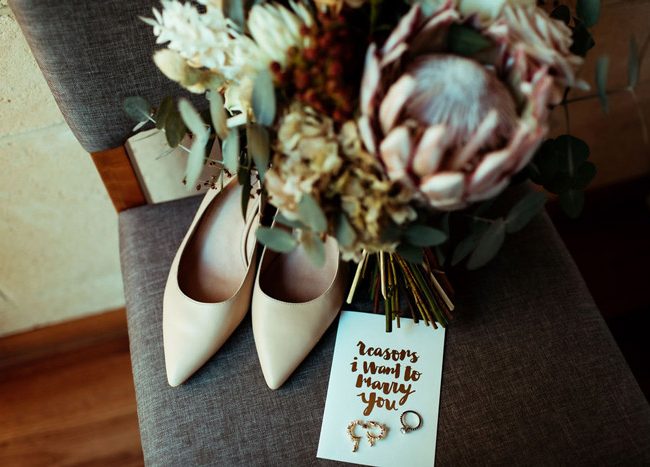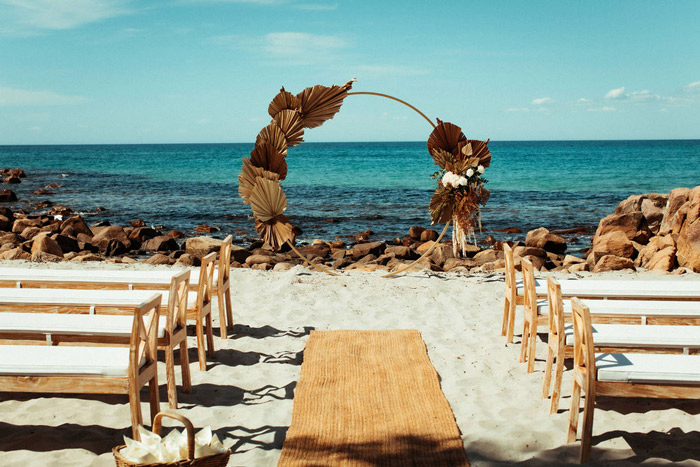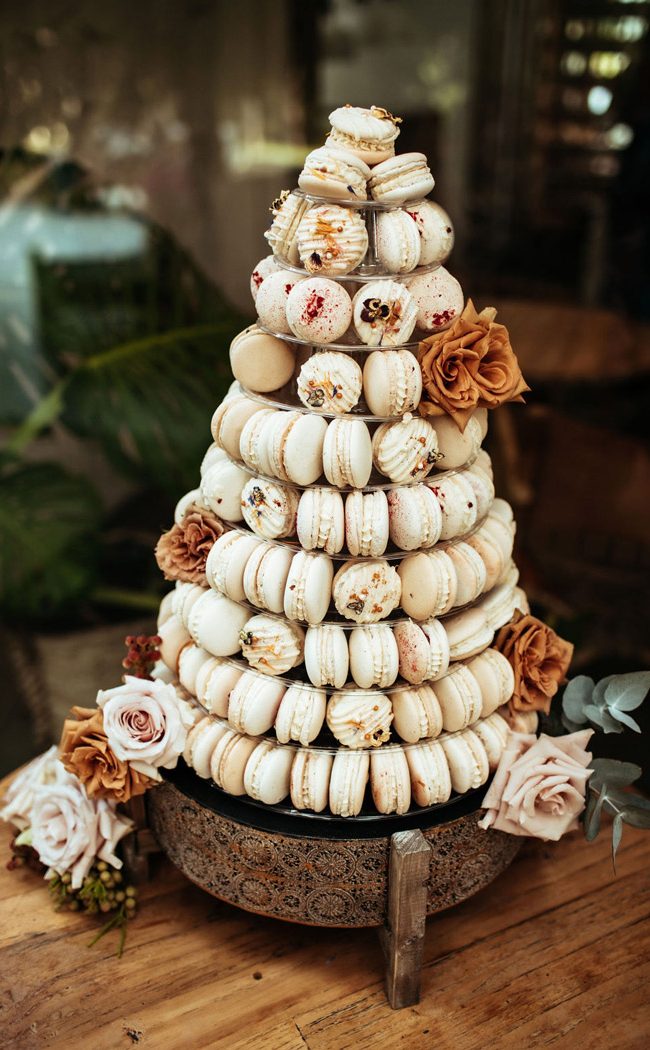 Advice for other engaged couples 
Don't sweat the small stuff! You'll never plan a wedding again, just enjoy every bit of it and it will still be beautiful even if things don't go exactly to plan on the day. Remember to eat some of that beautiful food going around and enjoy time with your guests on the dance floor! Soak it all in because the day goes fast!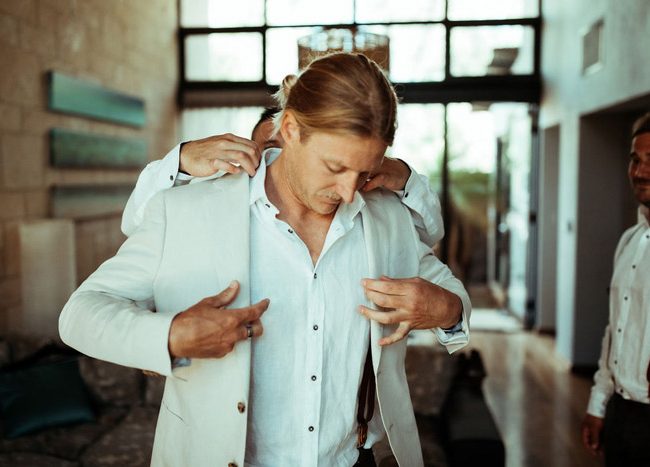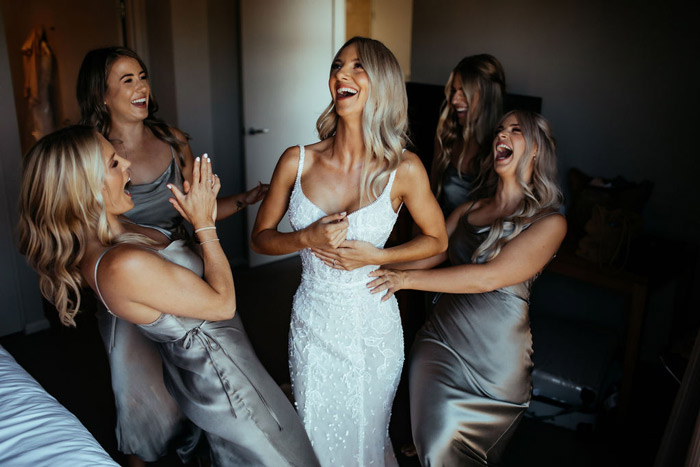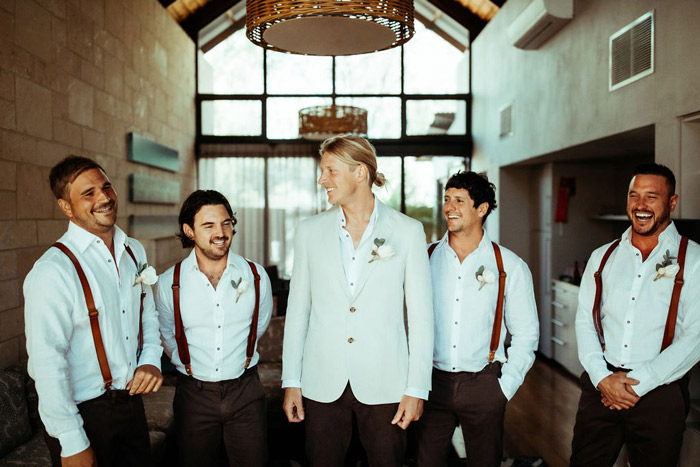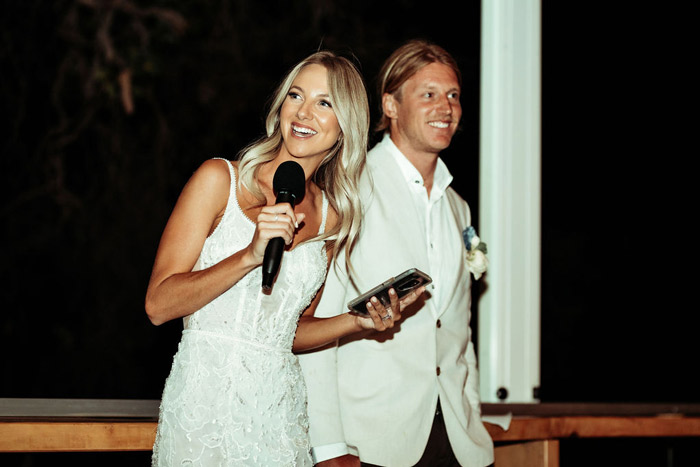 Accommodation Pullman Bunker Bay Resort
Acoustic James Amberley
Arbour Yallingup Event Hire
Beautician Backbone Beauty
Brides Gown Ella Bridal Couture
Bridesmaids Shona Joy
Cake Sol Cakes
Celebrant  Donna Mcclelland – Confetti Days
Ceremony Castle Rock Beach
DJ DJ Flo-Tation
Film Wyatt Davies
Florist Yallingup Event Hire
Hair Stylist Alicia Fryearson Hair
MakeUp Beauty Hub
Menswear MJ Bale
Photographer Kelly Harwood Photography
Rings Sabushka Designs
Table Decor Stem Studio 
Transport Kool Kombis
Venue  Meelup Farmhouse