04 Nov

Vendor Insight – Old Broadwater Farm
Old Broadwater Farm
Heading Image by Adam Levi Browne
Old Broadwater Farm is one of the most tranquil and beautiful Busselton wedding venue locations you can imagine. Almost hidden from public view, this lovingly restored historical property features the original stone homestead houses, onsite accommodation and five acres of enchanting country gardens.
The property has been in the ownership of the Packard family for 3 generations and the homestead, which has been lovingly restored, is thought to have been built in the early 1800's from limestone collected from the property. Old Broadwater Farm is one of the most beautiful historic properties in the area and is perfect for wedding ceremonies, receptions and functions.
What can couples looking to wed at Old Broadwater Farm expect? 
We are an inclusive venue that takes all the hard work out of putting a wedding together. We provide all the ceremony, pre reception and reception furniture, along with a coordinator to put it all together for you. The grounds have several ceremony locations available and we have wet weather contingencies to ensure your day goes ahead seamlessly. Our couples have access to rustic farmland behind the venue which offers a contrasting landscape for incredible photos and is perfect for that sunset shot!
What inspires the team?
The OBF team all work together to give as much as possible to each wedding that is held at the Farm. From the Venue Manager to our Casual Staff, we are all inspired by the creativity each individual brings to the team and we are forever evolving and growing. We love new challenges and seeing new trends emerge each season, we all love what we do and can't wait to put the biggest smiles on our couples faces each week ❤️
Tell us a little more about the team, how did you find yourselves in this line of work?
Each team member has come from a different background. Our Venue Manager, Chantelle, has an accounting and finance administrative background and then fell into event management and planning. Wedding Coordinator, Lara, has had a variety of roles in OBF in the past and was one of our Night Supervisors before becoming a Wedding Coordinator. Lara has a wealth of knowledge when it comes to weddings at OBF. Stephanie is also a Wedding Coordinator and comes from a banking background before venturing into Hospitality with our exclusive caterer, Supper Road. Steph's experience in all aspects of weddings is extensive and incredibly helpful in her current role!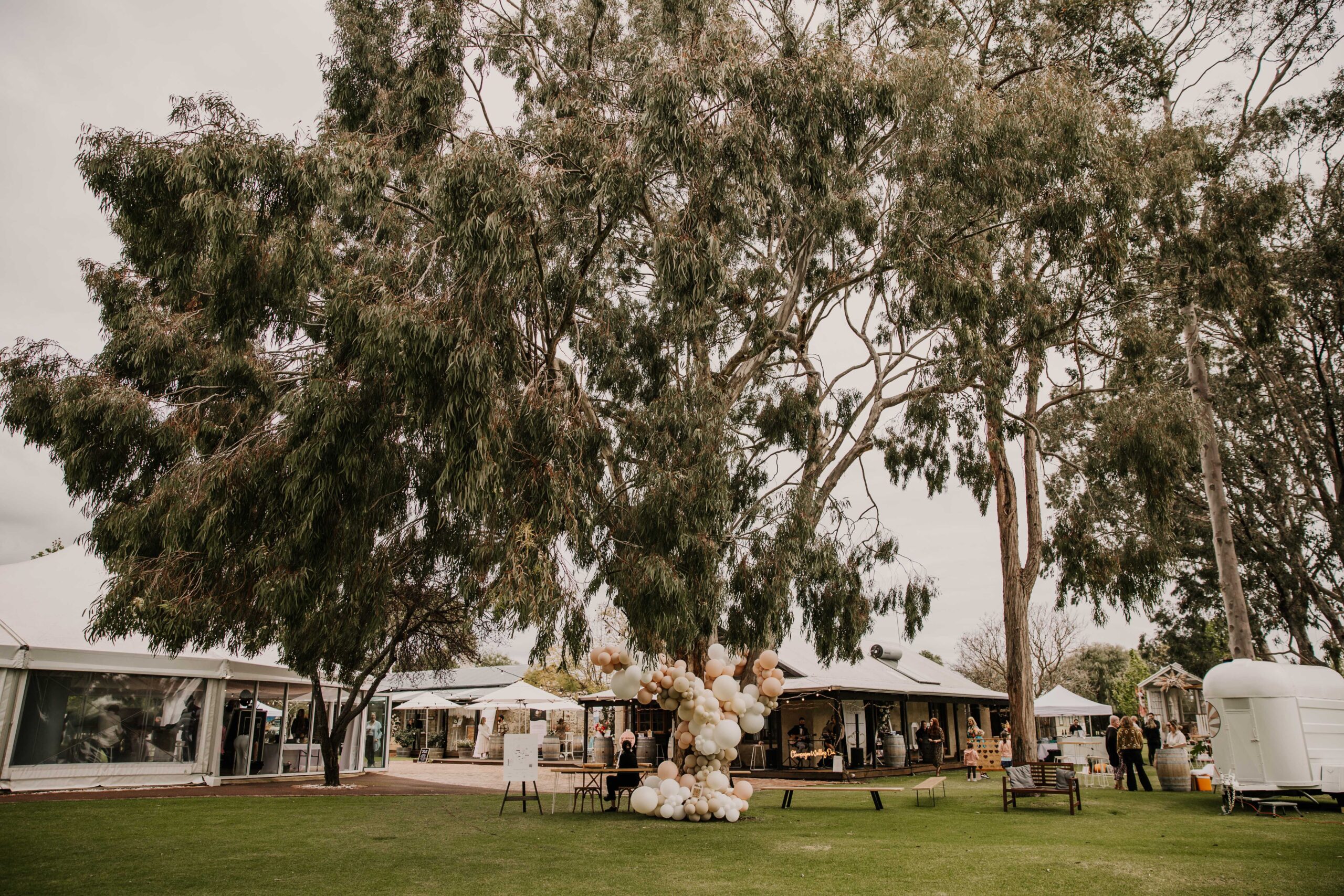 What does a typical day at work involve for the OBF team and are there any specific tools of your trade?
Our week starts off with a team meeting to discuss the week ahead, we then jump on and answer all our emails, followed by putting together wedding layouts and talking to couples and vendors to ensure all the boxes are ticked. We also manage to fit in venue tours and wedding meetings each week along with providing our wishlist of items to our wonderful Head Groundkeeper… who does his best to make those things happen! 
Our most-used tool is a good list! We have checklists coming out of our ears to ensure we don't miss a single thing! But we also love furniture trolleys and long handled fire lighters to light all those beautiful candles!
What are the Top 5 FAQ's you receive?
Q: What is the price?
A: Our packages range in price depending on the style of wedding you are after: seated reception, cocktail reception, ceremony only etc. Please contact us for our packages!
Q: What time can the music go to?
A: 11:45pm on Fridays and Saturdays, please chat with us regarding all other days.
Q: Can we stay on site?
A: Yes, we have 2 houses available that can sleep up to 10 people
Q: Can we BYO beverages?
A: Yes, couples can provide their own beverages for Supper Road to serve guests.
Q: What time can the ceremony start?
A: We recommend anywhere from 2pm onwards. Chat with our coordinators for recommendations based on the time of year!
When you're not working, where would we find you?
The OBF team all love delicious food and incredible cocktails as well as spending time with our families. You can quite often find us at Shelter or Par 3 when we are not in the office!
Best advice for couples planning their wedding?
Work smarter not harder! Find a venue that will do the hard work for you so that you can enjoy every moment of your big day!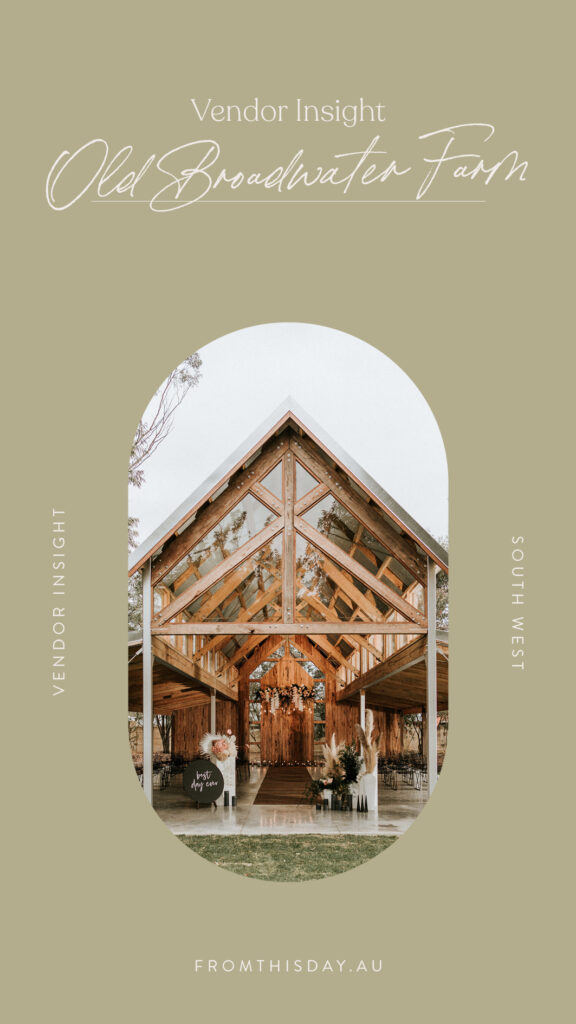 Have you checked out our Pinterest boards yet?
Packed with the latest inspo from your favourite vendors, our boards are the perfect starting point for your wedding styling, all our pins are from local vendors, so you can take your inspiration and go right to the source!
Happy planning! Love, From This Day