16 Dec

Courtney + Brad
Courtney and Brad
Married on 14 May 2021
The Proposal
Courtney: Bradley told me that one of our customers got us tickets to the gourmet escape so I didn't think anything of it. But he had planned a special helicopter ride to a private island and proposed there! But before we were engaged our wedding was already booked as we won our wedding at my dream location – Old Broadwater Farm – at For the Lovers Wedding Fair!
Details From the Day
Modern versions of classics were a theme for Courtney and Brad – you really can't go wrong with that! Their first dance was to 'I'm Yours' by the Vitamin String Quartet – a twist on a classic. With styling following a minimal and timeless line using white roses with greenery and lots of fairy lights and candles for a little more romance. Reflecting on the day, Courtney recalls how her new husbands wedding vows struck a chord, "my husbands vows were beautiful, he really took my breath away!"
Any advice for couples planning their wedding?
Courtney and Brad recommend taking a few moments away with your new husband/wife to really soak up each other's presence "Even if you are fixing your make up!" Just a few minutes away with your new Mr or Mrs will likely be one of your most treasured, candid memories from the big day.  Courtney says "don't get too stressed about the small stuff, no one will notice!"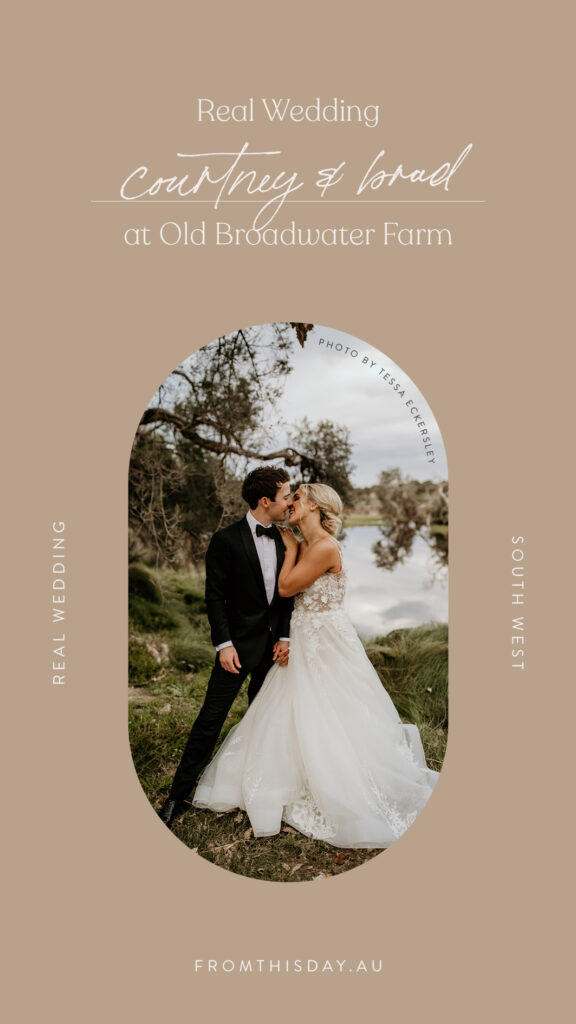 Have you checked out our Pinterest boards yet?
Packed with the latest inspo from your favourite vendors, our boards are the perfect starting point for your wedding styling, all our pins are from local vendors, so you can take your inspiration and go right to the source!
Happy planning! Love, From This Day